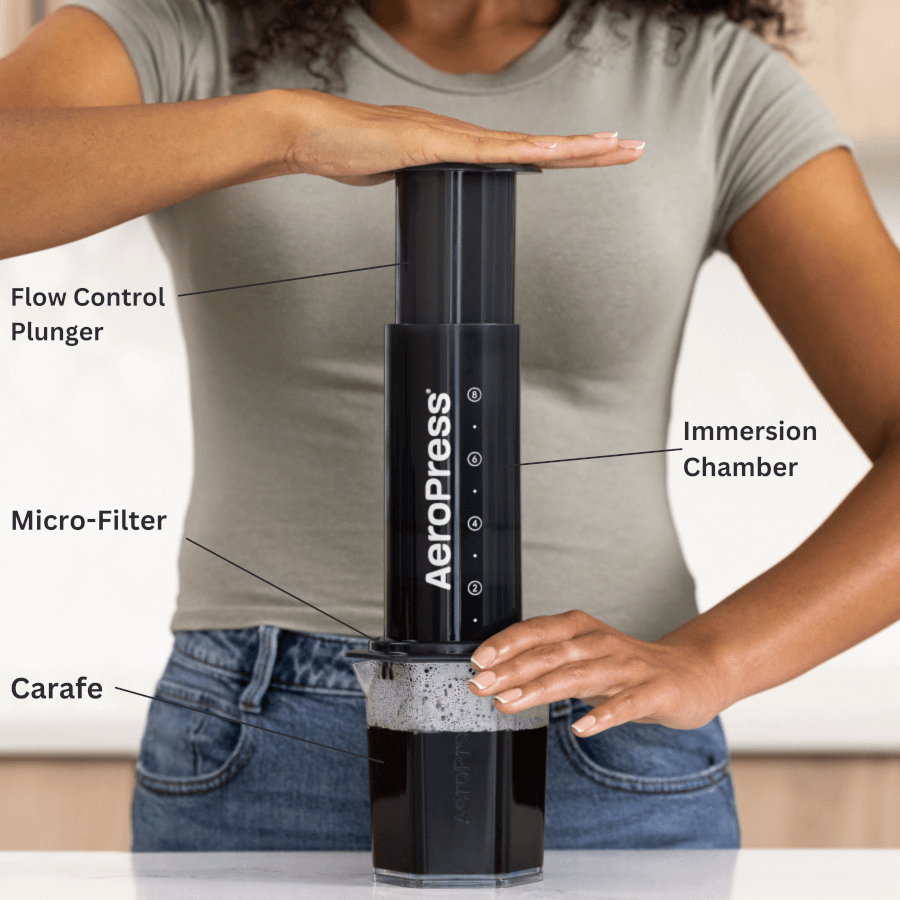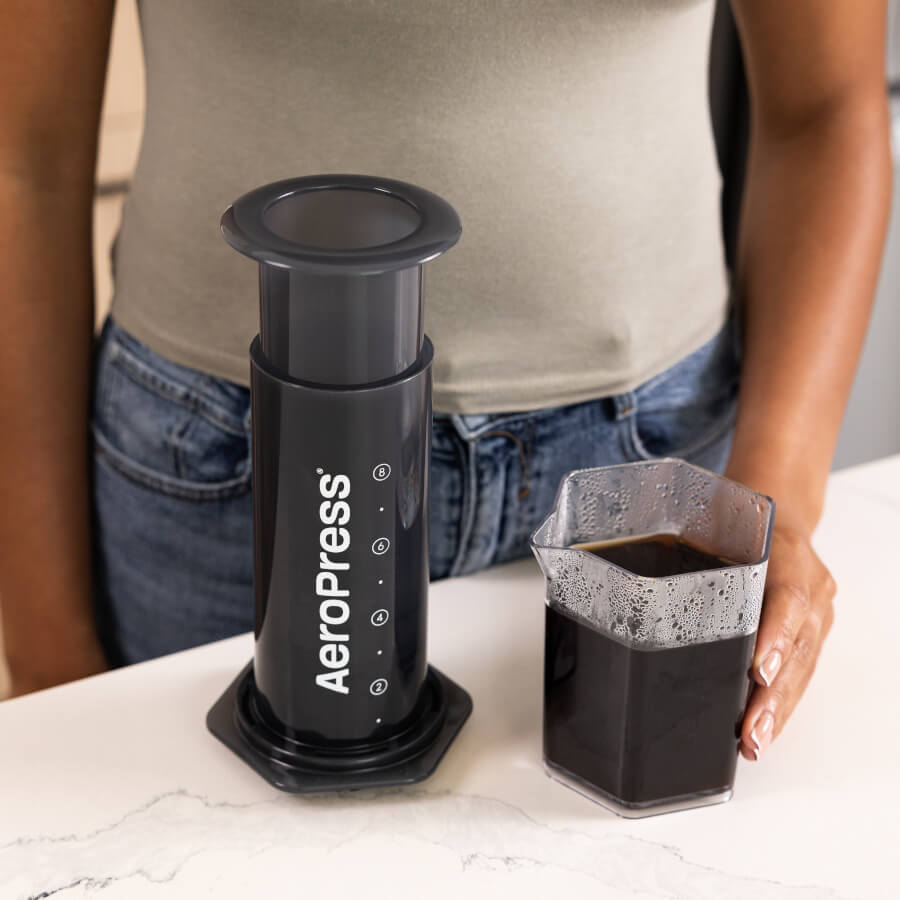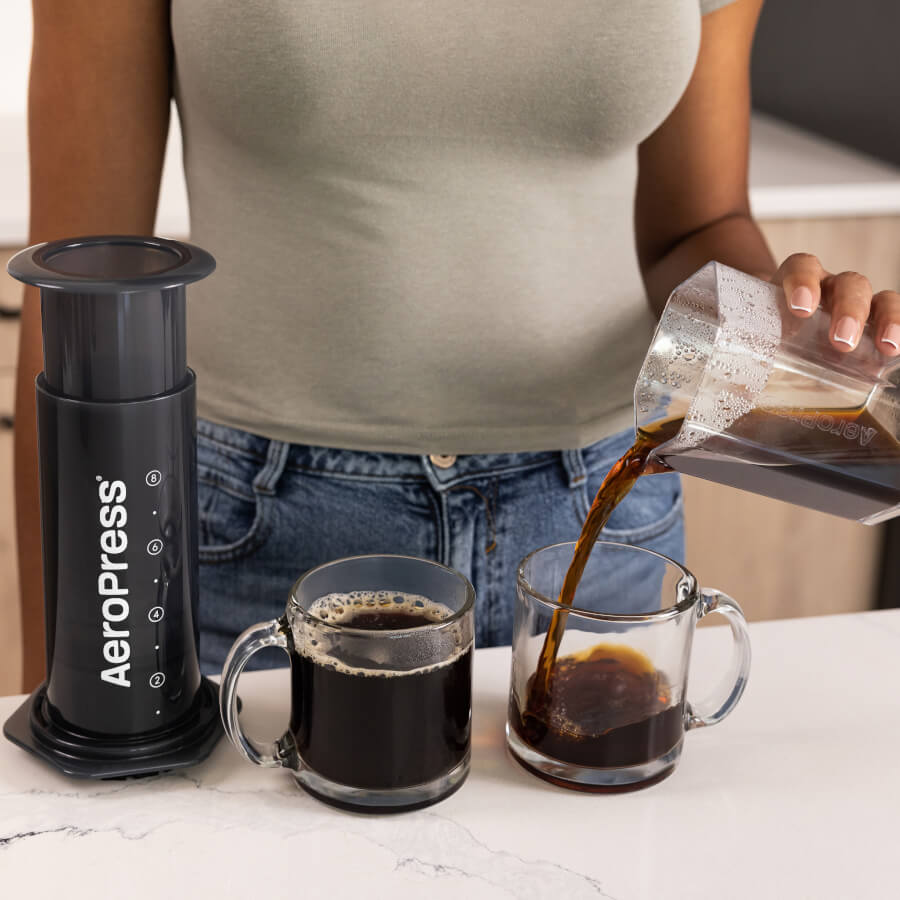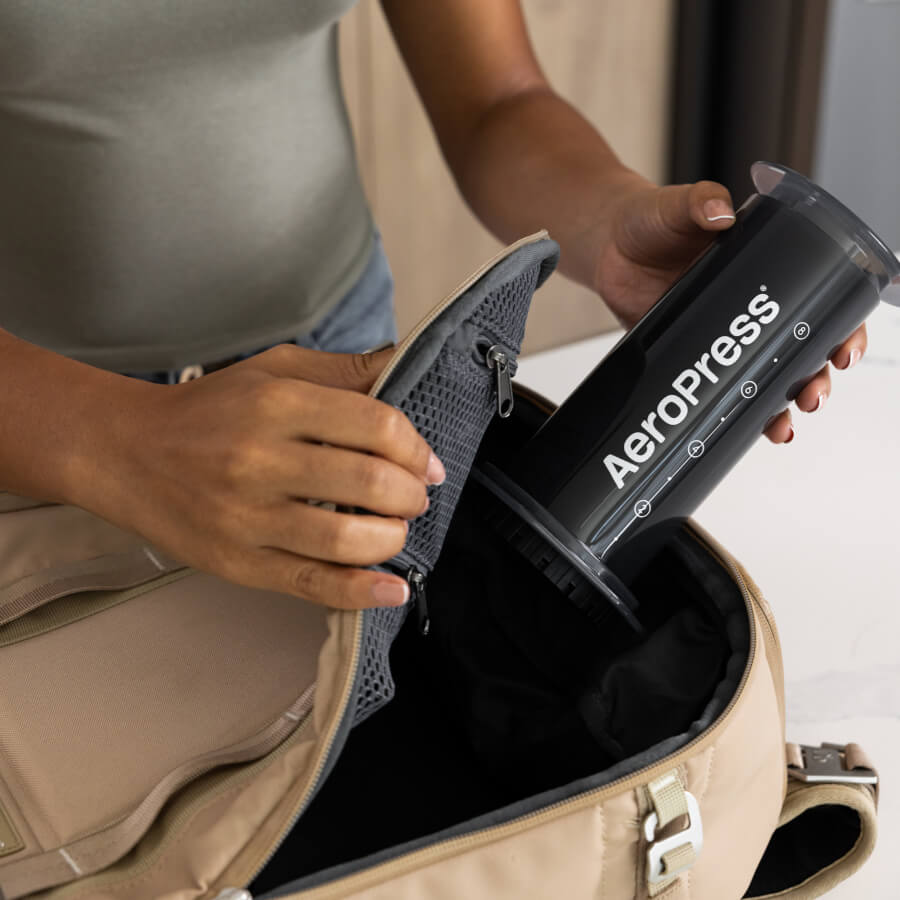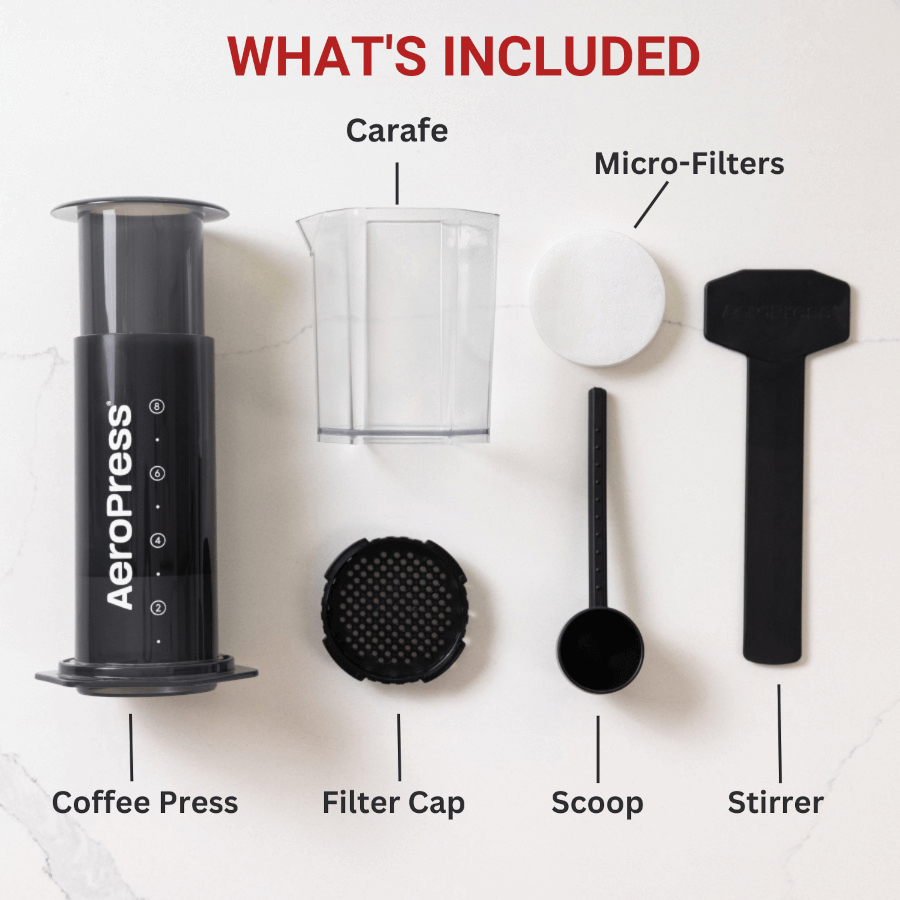 AeroPress XL Coffee Maker
Large 3-in-1 Coffee Press - Full Bodied Flavor Without Grit
Our iconic press, made with the same patented technology, now with double the capacity. Includes a 20 oz carafe ($24.95 USD value) made of crystal-clear shatterproof Tritan™.
3-in-1 brew technology combines the best of several brew methods into one easy to use, very portable device. No more average joe from fancy, expensive machines. Smooth, rich, grit-free coffee with a delicious, full-bodied finish that lingers well after your last sip.
Compact, durable and lightweight so you can pack it in your bag and take it on the road. No more mediocre (at best) coffee from the hotel, office, Airbnb, ski lodge, camper…
The world's best kept coffee secret – 45K+ five star reviews in over 60 countries.
Shipping calculated at checkout.  Importers/distributors outside of the USA: Please contact for distribution.
"The smoothest, richest coffee that you have ever tasted."
"The best single-cup coffee maker on the market."
"Makes a very good - and very fast - cup of coffee."