AeroPress Original Coffee Maker
3-in-1 Coffee Press - Full Bodied Flavor Without Grit
Loved by fans around the world, our patented technology produces the richest, smoothest coffee, cold brew, and espresso drinks you've ever tasted. Made in the USA.
No acidity, bitterness, or grit: Rapid brewing eliminates bitterness and acidity while micro-filters remove the grit typically found in other presses. Goodbye French press! 
Brew in under one minute: Just add coffee and water, stir, and press. Clean-up takes only a few seconds. 
Brew American or espresso style coffee: Brews one to three delicious cups with one press. AeroPress can also make cold brew coffee as well as espresso-style coffee for lattes, cappuccinos, and more.
AeroPress Chamber & Plunger: For brewing the most delicious coffee ever!
Micro-Filters, & Filter Cap: Micro-filters remove grit from your coffee, unlike other press-type coffee makers. 

Stirrer: Designed to be the perfect length for the AeroPress.

Scoop: Measures just the right amount of coffee for delicious, easy AeroPress recipes.

Shipping is calculated at checkout.  Importers/distributor outside of the USA? Please click here for distribution.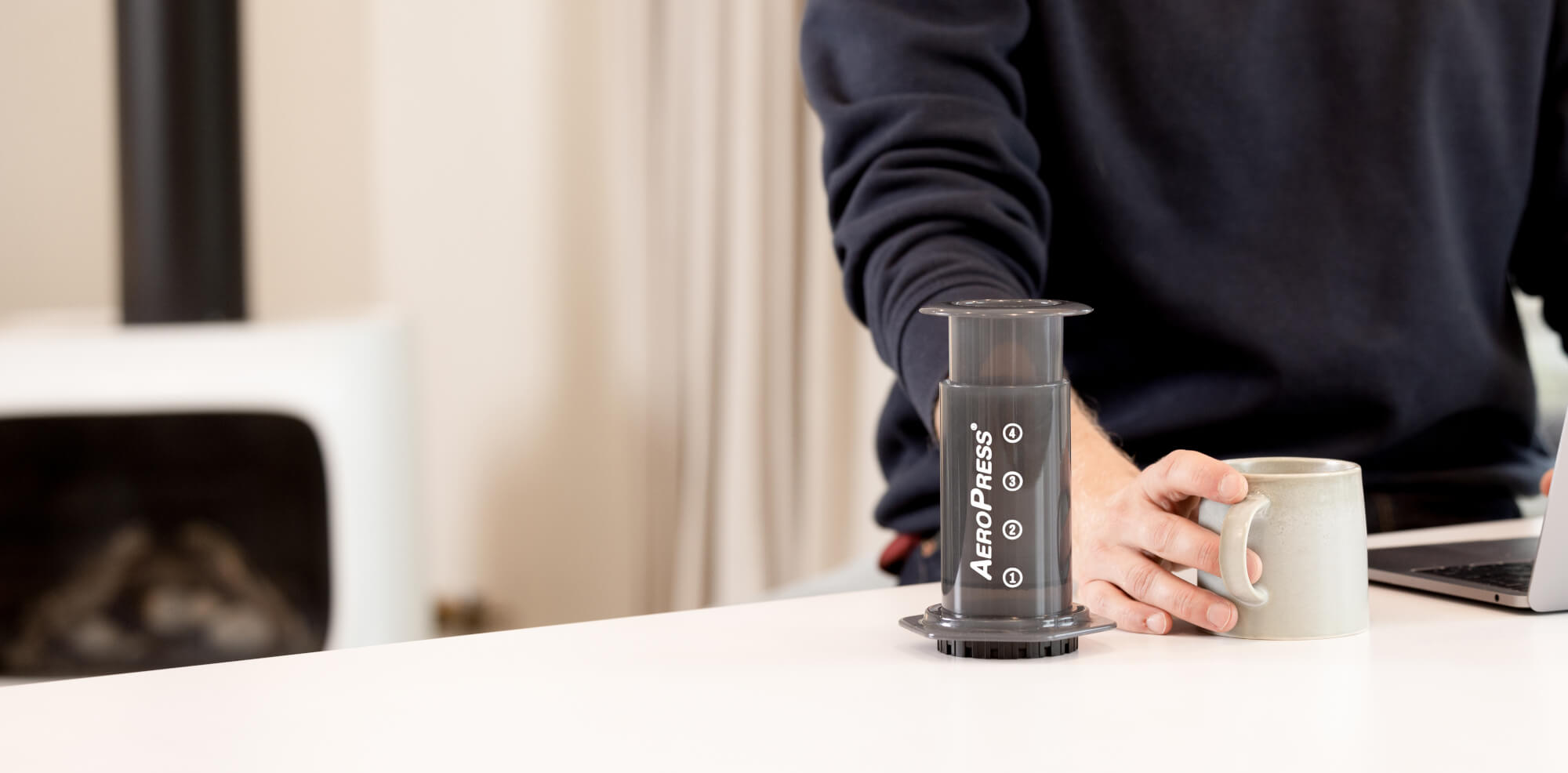 Make the perfect cup, every time
AeroPress is setting a new standard for coffee lovers, who can make incredible tasting coffee and espresso at home. Immersion brewing technology extracts the most flavor and a paper micro-filter ensures no grit.
The result: clean, bright, smooth coffee.
"The smoothest, richest coffee that you have ever tasted."
"The best single-cup coffee maker on the market."
"Makes a very good - and very fast - cup of coffee."
Quick brew. No clean up.
■  Brews in under a minute (simply add water and press!)
■  The plunger wipes the chamber clean as you brew (just pop out the filter and grinds)
■  Easier to use than any other coffee maker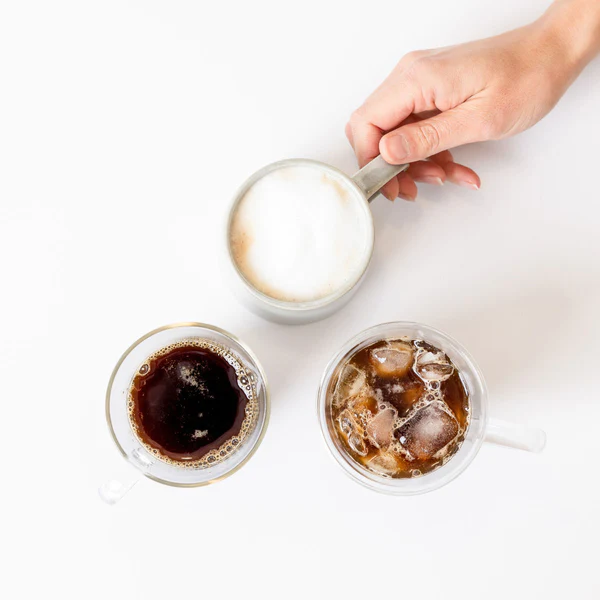 Be your own barista
Beginner or pro, AeroPress is the easiest way to make all kinds of coffee including Americanos, lattes, cold brew and even pour over coffee.
"AeroPress has made me a coffee snob!"
— D. McIver
★ ★ ★ ★ ★
AeroPress Coffee Makers Win Anytime, Anywhere
✔   Smoother, grit-free coffee
✔   Faster brewing—less than a minute!
✔   Clean-up in seconds
✔   More versatile and customizable
✔   Smaller, lighter, portable
✔   Designed in Silicon Valley, made in the USA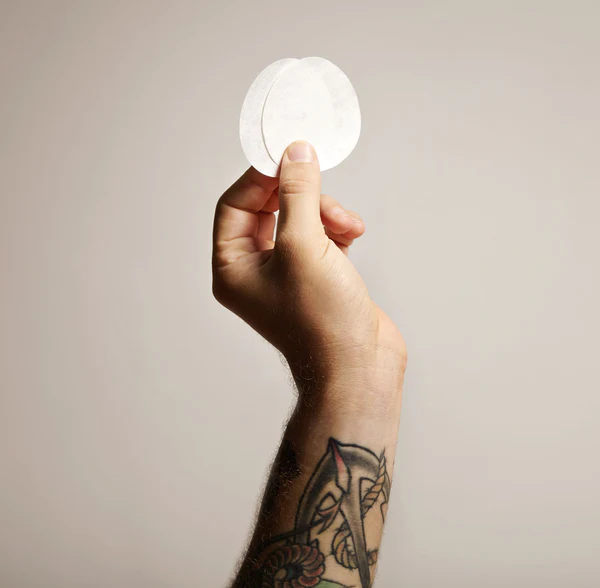 Convenient coffee, without the waste
●  Compostable paper filters (or use a reusable metal filter)
●  Free of BPA and phthalates
●  Requires no electricity