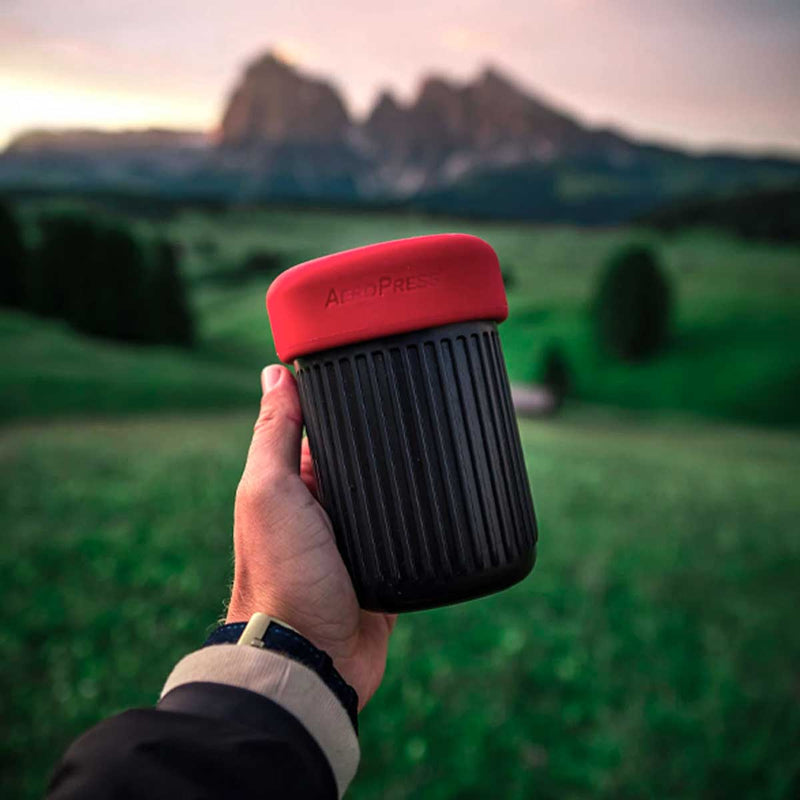 AeroPress Go Travel Coffee Maker
For coffee lovers, any time, anywhere
The AeroPress Go travel coffee maker is engineered to fuel an active lifestyle. It gives coffee lovers everything they need to conveniently brew superb coffee anywhere. Like the AeroPress Original, the AeroPress Go provides the same great taste and brews American, espresso, and cold brew style coffee that can be enjoyed as is or used in a wide range of energizing and refreshing drinks. Made in the USA.
Delicious coffee anywhere: Rapidly brews smooth, pure-tasting coffee without the acidity or grit. Optimized for traveling, camping, and boating. Free yourself from hotel coffee!
Compact design, with mug included: Includes mug and lid that doubles as a traveling case so you can brew coffee anywhere. Quick to clean and pack up.
Brew American or espresso style coffee: Brews one to three delicious cups with one press. AeroPress can also make cold brew coffee as well as espresso-style coffee for lattes, cappuccinos, and more.
AeroPress Chamber & Plunger: For brewing the most delicious coffee ever!

Mug with Lid: Pack up your AeroPress into a sturdy, portable mug that you can take anywhere.

Micro-Filters, Filter Storage Carton, & Filter Cap: Micro-filters remove grit from your coffee, unlike other press-type coffee makers. The filter holder makes it easy to take micro-filters with you anywhere you go.

Stirrer: Designed to be the perfect length for AeroPress.

Scoop: Measures just the right amount of coffee for delicious, easy AeroPress recipes.

Shipping is calculated at checkout.  Importers/distributor outside of the USA? Please click here for distribution.
Make a perfect cup of coffee, anywhere
Whether it's outdoor adventures, traveling, or at the office, AeroPress Go makes great coffee, anywhere.
"Light, simple, durable device."
"The ultimate in portable coffee drinking."
"The taste will spoil you forever."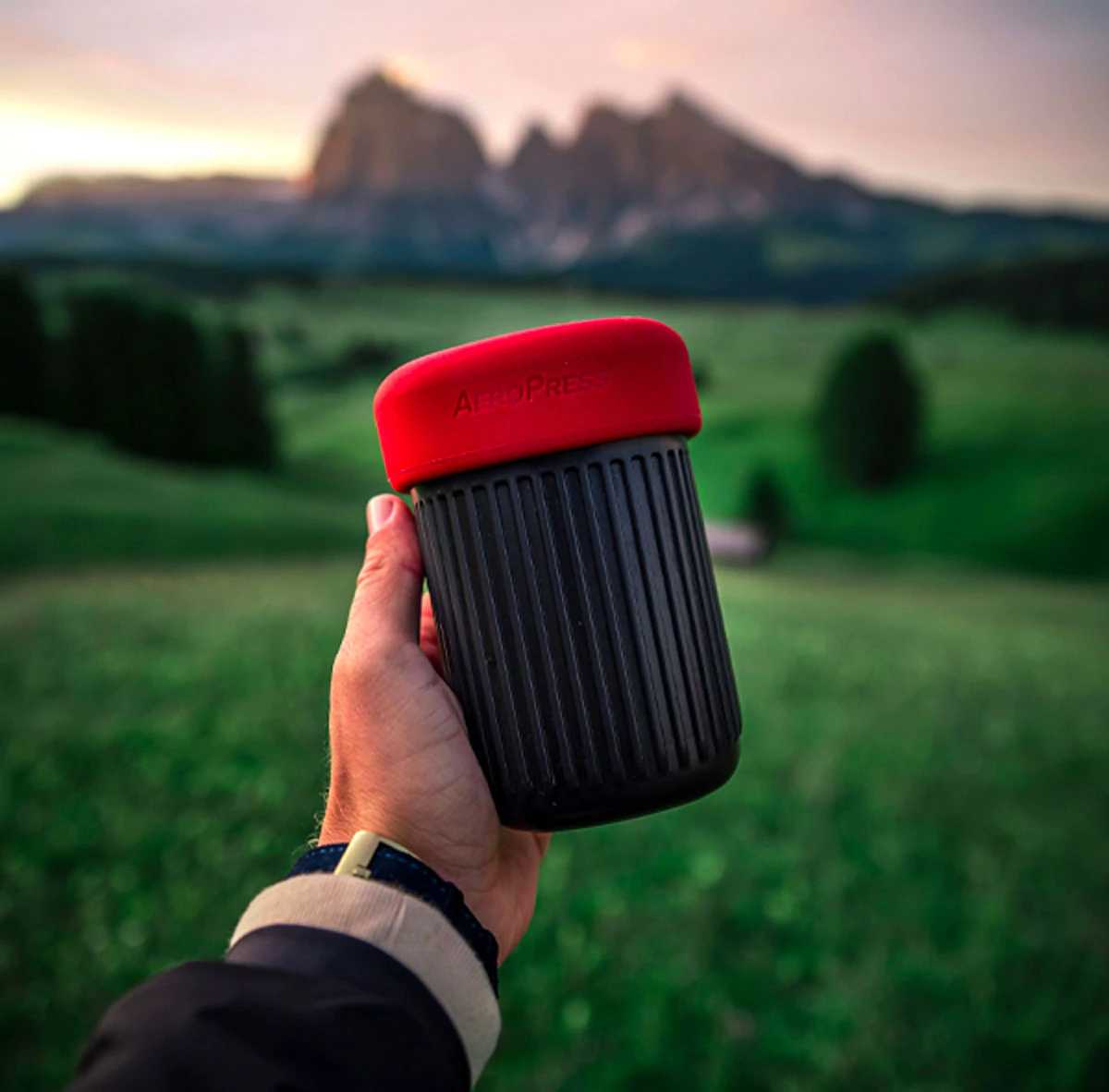 Compact and ready to travel
■  Everything packs up neatly in a reusable, portable mug that you can take anywhere
■  Includes compostable paper micro-filters
■  Requires no electricity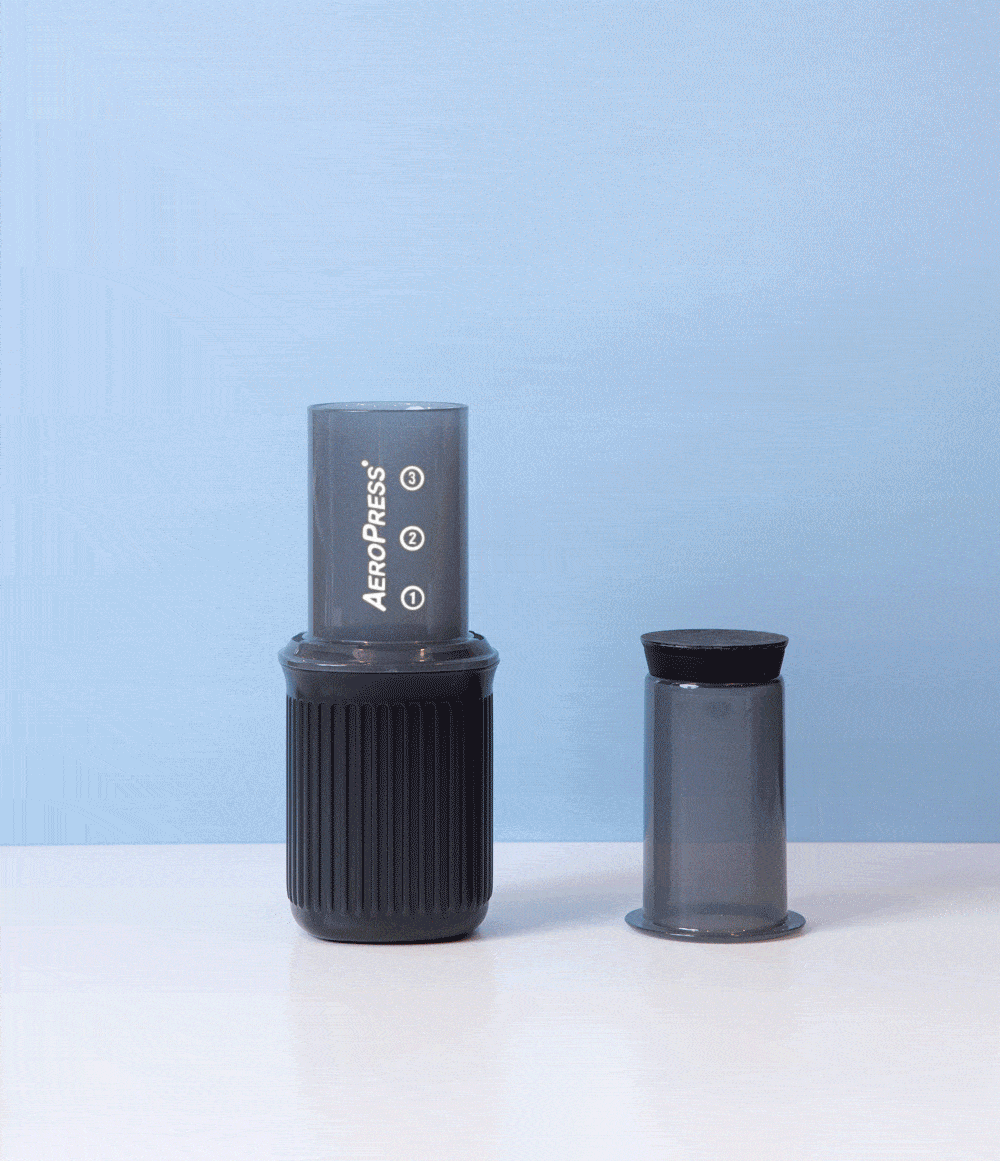 Quick brew. Little clean up.
■  Brews in under a minute (simply add water and press!)
■  The plunger wipes the chamber clean as you brew (just pop out the filter and grinds)
■  Easier to use than any other coffee maker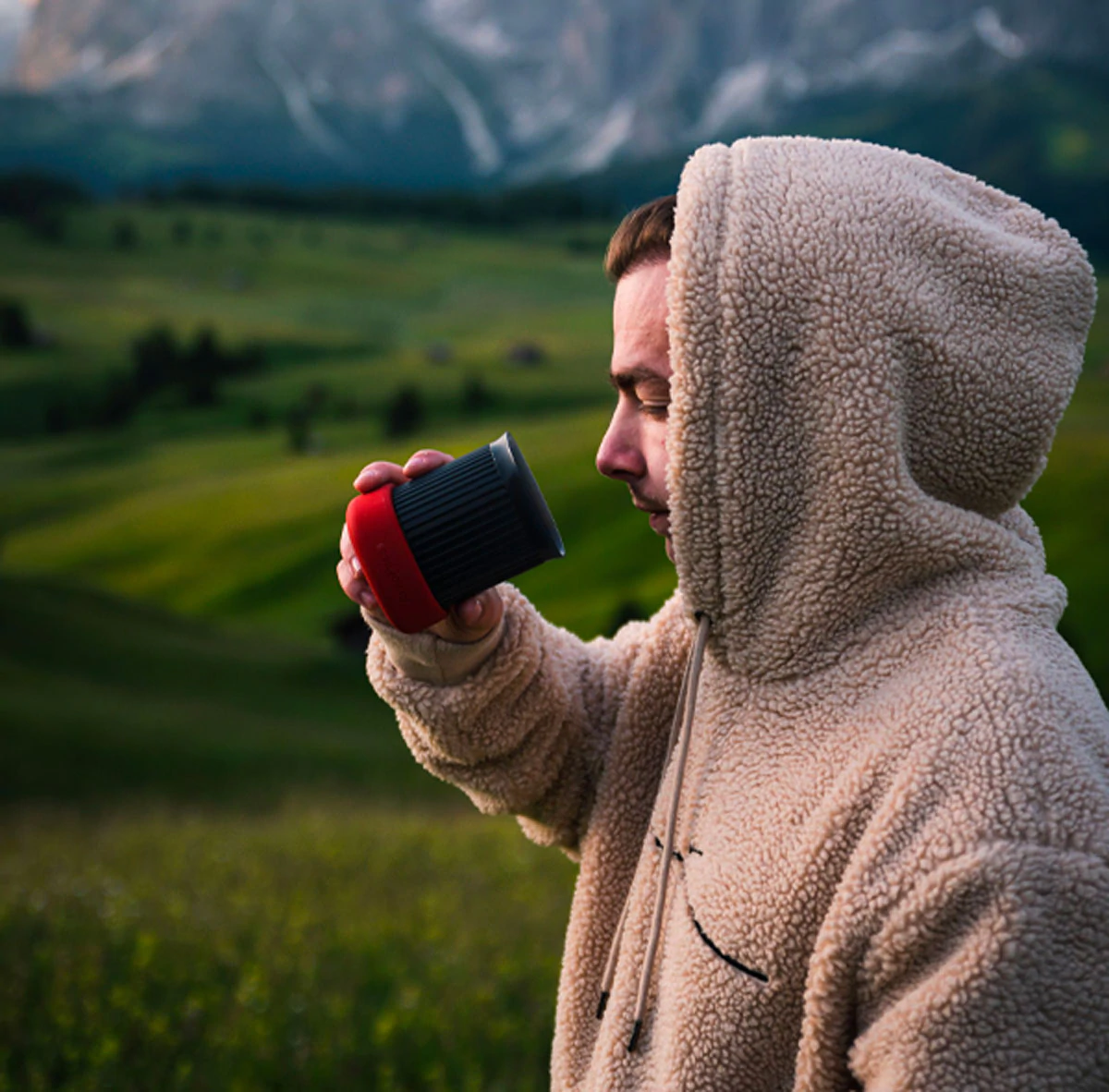 Be your own barista
Control the brewing process and tinker with grind size, water temperature and more to dial coffee into your specific taste.
"Coffee snob on the go"
– Peter
★ ★ ★ ★ ★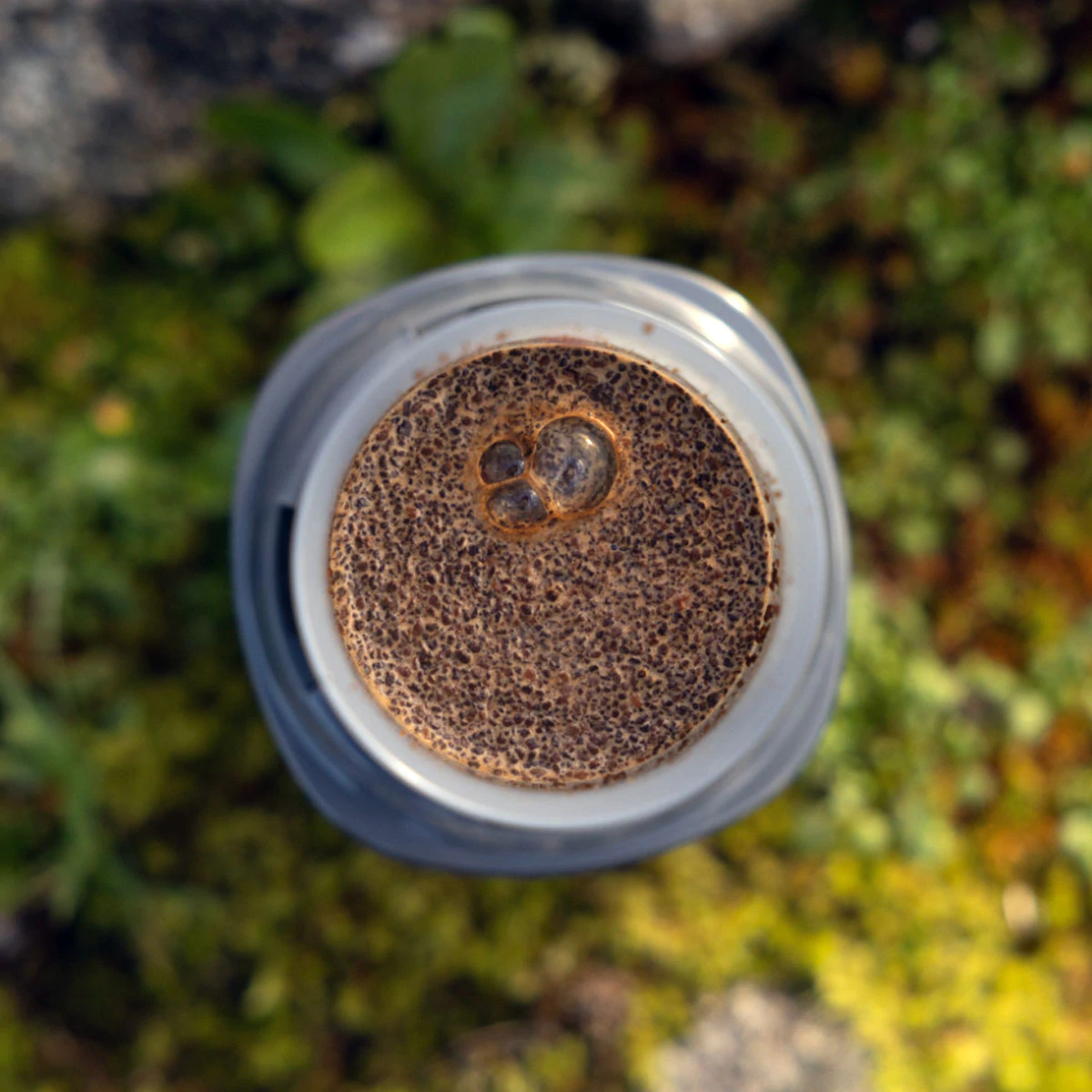 Never be without the best coffee
✔   Smooth (not bitter or gritty)
✔   Quick! A perfect cup in a minute
✔   No cleanup
✔   Best value coffee maker ($)!
✔   Better for the environment
✔   Easy to store/take with you